Heavy Vehicle Policy & Compliance Resources
| | | |
| --- | --- | --- |
| | | |
| | | |
---
TruckSafe Accreditation

What is TruckSafe?
TruckSafe is a business and risk management system aimed at improving the safety and professionalism of trucking operators, based on a set of minimum standards a trucking business should meet to be a safe, responsible operation.
TruckSafe accreditation satisfies the requirements of a Safety Management System with the external audits providing a strong defence with respect to CoR and the Master Code.
National Heavy Vehicle Accreditation Scheme (NHVAS)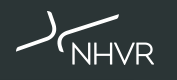 The National Heavy Vehicle Accreditation Scheme (NHVAS) is a process for recognising operators who have safety and other management systems in place. It is also increasingly being used to show compliance with general duty requirements under road transport law.
Heavy vehicle operators can apply for accreditation under the following NHVAS modules:
Mass Management

Maintenance Management. 

Fatigue Management: Basic Fatigue Management (BFM)

Fatigue Management: Advanced Fatigue Management (AFM)

 


WA Heavy Vehicle Accreditation (WAHVA)
In WA, WAHVA is mandatory for individuals and organisations which require a permit or order to perform any transport task as part of a commercial business or for profit within Western Australia, including interstate operators. 
​WAHVA involves three mandatory modules Fatigue, Maintenance and Dimension and Loading, which transport operators are required to incorporate into their daily work practices.  There is one optional module -The Mass Management Module - which is only required to be undertaken if an operator wishes to operate within the Accredited Mass Management Scheme (AMMS).
Please note: participation in WAHVA does not exempt transport operators from complying with other requirements of the Road Traffic (Vehicles) Act 2012 
---
If you consign, pack, load or receive goods as part of your business, you could be held legally liable for breaches of the Heavy Vehicle National Law (HVNL) even though you have no direct role in driving or operating a heavy vehicle. In addition, corporate entities, directors, partners and managers are accountable for the actions of people under their control. This is the Chain of Responsibility (COR).  
The aim of COR is to make sure everyone in the supply chain shares equal responsibility for ensuring breaches of the HVNL do not occur. Under COR laws if you exercise (or have the capability of exercising) control or influence over any transport task, you are part of the supply chain and therefore have a responsibility to ensure the HVNL is complied with.
The law recognises that multiple parties may be responsible for offences committed by the drivers and operators of heavy vehicles. A person may be a party in the supply chain in more than one way. For example they may have duties as the employer, the operator and the consigner of goods.
Legal liability applies to all parties for their actions or inactions.
Click here to access the National Heavy Vehicle Regulator website for the most current information on CoR.
---
Driver fatigue or drowsy driving is a hazard for all road users. At the heart of the Heavy Vehicle National Law for fatigue management is a primary duty - a driver must not drive a fatigue-regulated heavy vehicle on a road while impaired by fatigue.
Please refer to the National Heavy Vehicle Regulator website for all Fatigue Management related information, including the following:
---
Heavy Vehicle Permits and Notices - National Heavy Vehicle Regulator - Notices and Permit based Schemes
HVNL and Regulations
The National Heavy Vehicle Regulator (NHVR) administers one set of laws (the HVNL) and 5 sets of Regulations for heavy vehicles over 4.5 tonnes gross vehicle mass.  The HVNL commenced on 10 February 2014 in the ACT, NSW, SA, TAS, VIC & QLD.
HVNL has not commenced in WA or the NT at this time. The HVNL still applies to vehicles from WA & NT when they cross into a state where the HVNL applies. Drivers will need to comply with certain aspects of the HVNL before they cross the border (e.g. work diary requirements).
For further information, please visit the National Heavy Vehicle Regulator website.
---
An Industry Code of Practice establishes standards and procedures for parties in the chain of responsibility to identify, analyse, evaluate and mitigate risks associated with meeting obligations under the Heavy Vehicle National Law (HVNL).
For further information, please visit the National Heavy Vehicle Regulator website.
---
There are a range of national, state and transitional notices. National and state notices can be updated or simply renewed. Transitional notices can be consolidated into national and state notices or replaced by completely new notices. Please check your Notices or Permits on a regular basis to ensure you have the most recent document.

For further information, please visit the National Heavy Vehicle Regulator website.