ABOUT VET 4 T&L
This program was established in  2014 and is funded by the Department of Employment, Small Business and Training to support ongoing reform and operations of the vocational education and training system relating to the contestable skills market in Queensland. VET 4 T&L is an industry engagement program covering all sectors of industry – road transport, passenger transport, logistics, rail, aviation and maritime.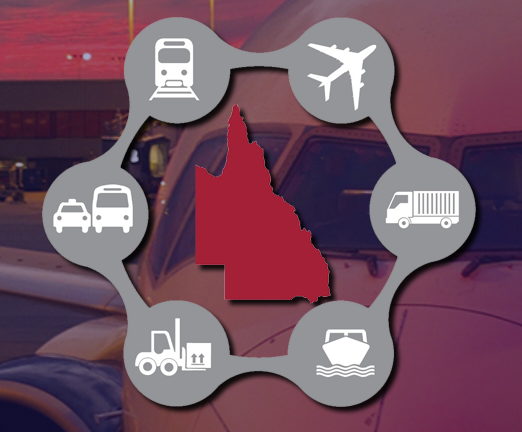 The project aims to raise awareness about vocational education and training opportunities available to industry. VET 4 T&L is also committed to providing feedback to the Queensland government about current and future skilling priorities as identified by industry. To do this, the project uses a number of tools to engage with industry, from direct phonecalls and meetings to surveys and online feedback forums.
Activities are currently being delivered for the delivery phase which commenced March 2020 and will run to June 2023. This will include more events and face-to-face meetings with industry in regional areas, to make sure we are representing the views of industry across our state – so watch this space!
The program will provide the following services:
Raise industry awareness of and participation in:
government initiatives such as outlined within Working Queensland that are available to industry under the Annual VET Investment Plan.
national training product development to ensure consideration of the Queensland context
Provide advice, throughout the period of the agreement, to the department on:
emerging skill needs that may need to be considered for immediate inclusion on the Queensland Subsidy List or for industry specific skilling strategies
suitability of potential pre-qualified suppliers through the provision of a letter of support where the supplier believes the organisation is suitable in meeting the needs of training delivery in the industry
suitability of pre-qualified suppliers in relation to their connectivity to industry needs when specifically requested by the department
suitability of pathways and models of training delivery when requested by the department
Provide support to the department when required, with:
investigations on qualification under or over delivery, which may affect student's access to job outcomes or relevant skill supply to industry
investigations on PQS numbers where student access may be affected
performance reviews of investment in training
exploration of training activity and its relevance to industry
Provide support to industry when required with:
               - projects relevant to other programs and strategies in the VET investment plan
               - qualifications or skill set inclusions on the Queensland Training Subsidy List or
skill set endorsement at the national level
implementation workforce development activities that will assist in:
              - qualification attainment
              - skill utilisation
              - employment outcomes
              - uptake of specific skilling strategies
Provide other immediate ad hoc advice on:
industry context
PQS audit issues as they may arise
See more about VET 4 News updates, projects and events on the VET 4 T&L website.